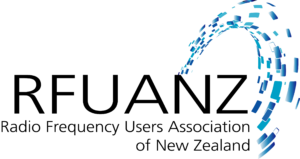 WHO ARE THE RFUANZ?
The Radio Frequency Users Association of New Zealand (RFUANZ) is a non- profit organisation whose membership ranges from Local Government Authorities, Transport Operators, Consultancies, Radio Dealers, Network Operators to private individuals.
The MISSION of RFUANZ is:
To Protect, Promote and Preserve the rights of organisations and individuals who require access to the radio spectrum
To achieve this mission, RFUANZ undertakes to:
Educate:
Through our involvement with the annual conference, website and newsletters we educate our members and all stakeholders in the wireless communications industry about the technologies and new developments in the industry.
Train:
We facilitate the development of training programmes and monitor training opportunities for our industry to ensure our members continue to evolve and ensure our industry continues to grow.
Inform:
Provide up to date, relevant and accurate information about regulatory developments and trends in our industry
Represent:
To represent the interests of our users of the wireless spectrum to our government to ensure our voice is heard.
Support:
Provide support to our members to ensure they are making informed decisions within the industry
      2020 RFUANZ Industry Excellence Awards
                More information to come…